Season calendar available online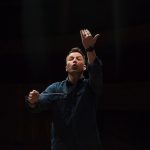 David Ramael's season calendar for 2019 – 2020 is now up to date and available online. In addition, more updates will follow in the upcoming weeks.
Highlights this season include concerts with Boho Strings, with soloists Roeland Hendrikx and Tamar Halperin. Furthermore David will be returning to the Belgian National Orchestra for Musica Maestro and Cantania.